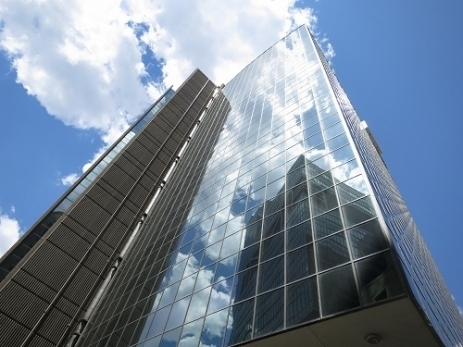 Investments in real estate assets, as well as new developments will be extended throughout 2015, too, continuing the tendency observed last year, according to PwC specialists who expect cities like Bucharest, Timisoara and Cluj-Napoca in particular to see intense construction activity.
"We noticed in Romania as well last year an increase in investor's appetite for real-estate assets, with several large scale property transactions, both on the office segment, as well as commercial. We expect that this trend will continue into 2015, as well as a more intense construction activity, especially in more dynamic cities such as Bucharest, Timişoara and Cluj-Napoca", explained Francesca Postolache, Assurance Partner, Real-estate services team leader, PwC Romania, as per a press release.
The value of domestic real estate deals boosted last year when the transactions including office, retail or industrial properties came to about 1.1 billion euro, an advance by 220 percent compared to 2013 when the reported value was 351 million euro, according to CBRE.
Retail projects accounted for some 40 percent of the reported value, followed by office properties which where subject of 29 percent of the transactions, logistics and industrial spaces (12 percent), while the rest of 8 percent were distressed projects.
A study conducted by the audit company along with Urban Land Institute - Emerging Trends in Real Estate® Europe 2015, indicates a shift in investors' preferences who are now looking at real estate investment opportunities in a number of cities that were hit particularly hard during the last market downturn and that have become increasingly popular, seeing substantial rises in this year's city rankings - Madrid (up 16 positions), Athens (up 23 positions), Birmingham (up 14 positions), Amsterdam (up 17 positions) and Lisbon (up 17 positions).
Hence, although the European market preserves its attractiveness, investors are examining less competitive environments, considering secondary cities as investment destinations, while looking for development opportunities.
"Real estate investors will face a tricky balancing act in 2015. The market is awash with capital surging into Europe from around the world. On the face of it, this is a nice problem to have, but we expect to see prices continuing to rise due to a shortage of assets. And despite an uncertain economic climate across Europe, investors will have to look beyond the major markets to secondary cities and assets they may not have considered before. This presents both an opportunity and a challenge", stated Simon Hardwick, real estate partner at PwC Legal.
According to the report, the top five European real estate investment markets in 2015 are predicted to be: Berlin, Dublin, Madrid, Hamburg, and Athens.
Emerging Trends in Real Estate® Europe is a joint report published annually since 2003 by the Urban Land Institute (ULI) and PwC. The report provides an outlook on European real estate investment and development trends, real estate finance and capital markets, as well as trends by property sector and geographical area.