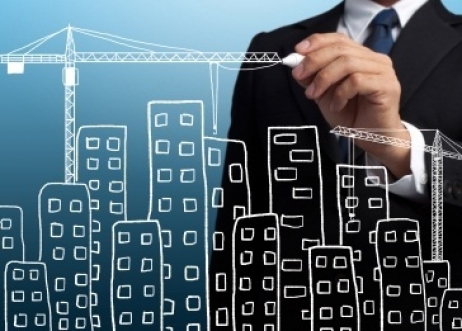 Source: FreeDigitalPhotos.net/ Anusorn
Driven by low vacancy rates, increasing demand and increasing pre-lease transactions, prime yield has seen a compression by 0.25 percent, reaching 7.75 percent, which makes Bucharest one of the most attractive office market for investors, shows a report issued by CBRE Romania.
With 7,000 sqm delivered in the third quarter of 2014, Bucharest's modern office stock totals approximately 2.2 million sqm, whilst 71,000 sqm are in the pipeline for the last part of the year. Additionally, another 95,000 sqm are to be delivered in North and West areas of the city, as the focus on development is for A-class buildings, with impeccable location and accessible as regards public transport.
"Pipera sub-market gathers 66 percent of the total under development projects, all projects located in the immediate vicinity of Dimitrie Pompei subway station, an area where the existing projects were built between 2011 and 2013. Moreover Pipera can be delimited between Pipera South area with direct connection to subway, where demand is growing and the vacancy rate is below 10 percent, and North Pipera, which still has a vacancy rate exceeding 30 percent", explains the said report.

CBRE notices an increasing demand for modern office space which exceeded 70,000 sqm and a net demand of 80 percent, between June and September 2014. Northern Bucharest and Pipera area accounted for about 65 percent of the total amount traded in the third quarter, when pre-leasing activity represented some 25 percent of the total take-up (12,000 sqm). Overall, in 2014, pre-leasing activity amounts to 48,000 sqm.
Amongst the companies involved in the major lease transactions carried out in Q3 2014 are Microsoft, which rented 6,600 sqm in City Gate North Tower, DB Schenker with 6,000 sqm rented in Hermes Business Campus and Telus, with a 6,000 pre-lease agreement for AFI Park 3.
As demand has continued to grow, the general vacancy rate for Bucharest decreased by 0.6 percent to 14.1 percent compared to previous quarter. Further differences exist between sub-markets: West and CBD area have a vacancy of under 10 percent, North, East and South sub-markets decreased to 15 percent, while for Pipera sub-market the rate continues to be the highest, over 20 percent, yet, CBRE specialists expect a decrease in vacancy rate to 12 to 12.5 percent by the end of 2015.