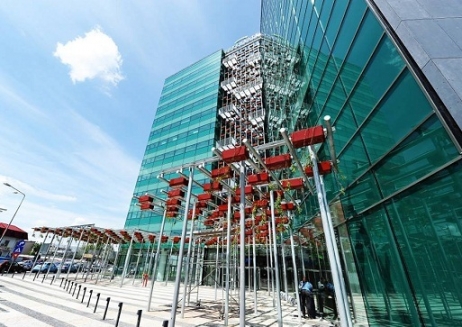 Source: Green Gate
Green Gate, the largest office building to be delivered this year in Bucharest, a project development by Czech company S Group Holding has been completed with an occupancy rate which has reached 60 percent so far, according to ZF.
The main tenant is Teamnet Group, which has some 34 percent of the let area, with other companies such as Teaha Management Consulting, Mapei, Fujitsu Siemens or Versa Puls Media, Wolters Kluwer Romania, Okin Facilities Group. Yet, it is expected to reach a full occupancy within a year whereupon it will bring net operating revenues of some 5.5 million euro, based on an average monthly rate of 15.5 euro/sqm.
With a total leasable of 31,000 sqm spread on 11 levels, the real estate project required investment of 57.5 million euro, of which 39 million euro are funds lent by the Czech bank PPF Bank, while the remaining amount was the developer's contribution.