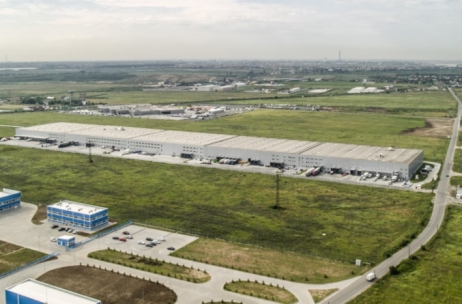 CTP bought the The Chitila Logistic Park (CLP) from UBM Development in a deal valued at EUR 17.1 million.
The transaction was concluded in September, and the law firm that brokered the deal by assisting the seller is PeliFilip.
Developed by UBM from 2007 untill 2009, The Chitila Logistics Park (CLP) has a strategically advantageous location and is well-connected to the west of Bucharest. The rentable areas span from 1,750 m² to up to 45,000 m² and can be used for storage, distribution and light industry activities.
This acquisition is part of CTP's strategy of reaching a total leasable area of approximately 1 million m² in Romania by the end of 2018.
The newest logistics park from CTP's portfolio is situated on the "Centura" ring road in the north-west of Bucharest, at 7 km distance from A1 motorway (E81), 12 km from DN1 (E60), 16 km from Henry Coanda International Airport and approximately 13 km from CTPark Bucharest and 18.5 km from CTPark Bucharest West, the two properties already owned by CTP near Bucharest.
Currently, CLP has a total surface of 93,000 m², out of which 45,000 m² lettable area and 48.000 m² surplus land for further development. The rentable areas span from 1,750 m² to up to 45,000m² and can be used for storage, distribution and light industry activities. CLP is fully leased at the moment and has among its tenants names such as: the international logistics company, Havi Logistics, the pharmaceutical distributor Europharma and the newspaper typography Ringier Print, part of the Ringier media corporation.
CTP's plans for the new acquired property include an expansion. The first phase of development is programmed to start at the end of this year and will consist in building circa 13,000 m² of new warehouses.
"The decision to buy Chitila Logistic Park is in line with our continuous investments made in the last couple of months. We aim to grow our stock of industrial and logistics spaces, both nearby Bucharest and at a national level, in order to respond to the increased new demands from the market and to satisfy our clients need to expand their businesses. Other reasons were the existing long-term lease contracts, the current tenants from this park that are well-known and important companies and the strategic area where CLP is located," explained Ana Dumitrache, Country Head of CTP Romania.
"We can see a rising trend in the real estate market in Romania, supported by a growing number of transactions that have been completed or to be completed. This transaction continued our strong track-record in the industrial sector, having acted on many transactions in this segment in recent years." said Ioana Roman, Senior Associate PeliFilip.
UBM Development AG is the leading hotel developer in Europe. The strategic focus is on the three clearly defined asset classes Hotel, Office and Residential and the three core markets Germany, Austria and Poland. With 144 years of experience, UBM focuses on its core competency – developing real estate. The UBM share has been listed on the prime market of the Vienna Stock Exchange since August 2016.