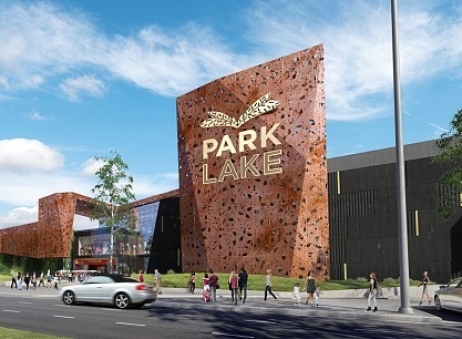 The French group has acquired a 12,000 sqm space in the ParkLake shopping center where will open a new hypermarket, becoming co-owner of the retail project developed by Sonae Sierra and Caelum Development, states a press release. The amount of this transaction has not been disclosed yet, however, investments in the shopping center whose inauguration is scheduled for 2016 amount to 180 million euro.
"We are happy to be part of this project which will consolidate Carrefour's presence in Eastern Bucharest", commented Anca Damour, Director Carrefour Romania Property Division. She further added that the retailer's expansion strategy confirms their confidence in the expansion potential of the domestic market.
ParkLake will be located in Bucharest's District 3, the Titan area, and will have a gross leasable area (GLA) of nearly 70,000 sqm incorporating 200 retail units. According to the developers, a quarter of the total leasing area consists of large retail spaces of over 1,000 sqm. The project also includes a food court area with 23 restaurants, a health club and a cinema. Up to now, the shopping mall has reached an occupancy rate of 65 percent of the GLA.
Carrefour is one of the leading players in Romania's retail sector, operating a local network of 162 units of which 26 hypermarkets, 81 supermarkets, 54 proximity stores, as well as an online shopping platform.