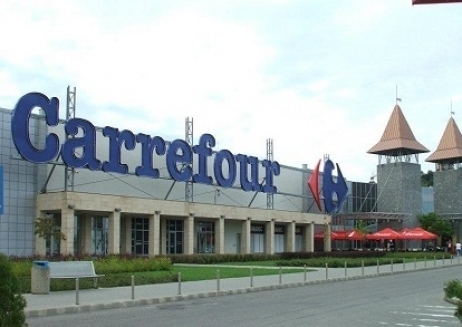 Source: Carrefour Romania
French retailer Carrefour will relocate its 500 employees working in the Bucharest-based headquarters, currently located in Anchor Plaza, to Skanska's Green Court B office building, where rented 6,850 sqm.
The office project developed by the Swedish construction group is yet to be delivered, its completion being expected in the second quarter in 2015, thus, Carrefour's relocation is scheduled for this year.
The France-based retailer will join companies such as Adecco or Sanofi, also tenants of Skanska's office building which with this transaction increases its occupancy rate to over 61 percent.
Green Court Bucharest B is the second building of the office project developed by the Swedish construction company in northern Bucharest.
The building has a gross leasable area of 18,000 sqm, similarly to the first office facility, already delivered and which is to be taken over by investment fund Globalworth, in a transaction valued at some 44 million euro announced in November 2014.