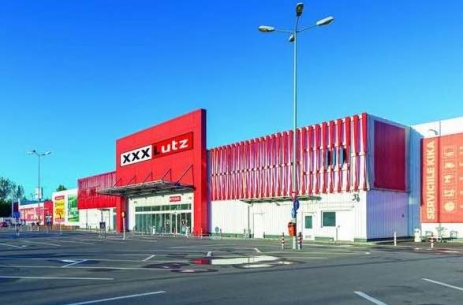 XXXLutz has leased 6.000 sqm in WDP's A-class warehouse in Dragomiresti, North-West of Bucharest's RingRoad, space that will optimise the supply of its stores XXXLutz Militari and Pallady. The transaction was brokered by Dunwell, the only real estate agency in Romania specialised exclusively on industrial.
"We have went through an extensive rebrading process during these past few months, both in the stores fitting and products protfolio expansion. We recently had the official opening of the 2 stores in Romania under the new brand and were happy to welcome our clients with a large variety of furniture items and decoration products. We are planning also for this year to launch the online store, in the new format and with this launching we anticipate a significant growth of the online orders, once our products will be available for clients throughout the country. Our startegy is to timely organise our logistic operations and thus we appreciate Dunwell's promptitude in presenting us customised warehousing solutions", Mirela Secoșan, economic director and spokesperson XXXLutz Romania stated.
"We are happy to have found, through good communication and advice, the most suitable space for XXXLutz's needs. WDP has offered a space built and customised with high-end features, where our partner will be able to carry out its distribution activity for its stores in Bucharest in the most efficient way." Radu Ciobanu, Senior Broker Dunwell.
WDP has reached, with this lease an 100% occupancy for its warehouse of over 80.000 sqm in Dragomiresti. "We are delighted to extend our relationship with XXXLutz in Bucharest also. After opening their hubs in Timisoara and Oradea, XXXLutz has now rented a warehouse that is perfect for their current needs. With this transaction we are fully occupied in Dragomiresti and we are ready for extension. WDP's portfolio has reached 98% occupancy rate and we are extending 7 of the already existing parks.", Dana Bordei, Commercial Director WDP declares.
According to Dunwell's experts, together with the growth of the work from home trend, there was also a raise in the requests for small furniture items and decoration products, meant to render the spaces more pleasant and productive to people. Many persons have rediscovered their passion for DIY activities, as a method to eliminate stress and to spend quality family time, or they prefer to create by themselves the decorations or designs. The DIY projects that more and more people are involved in since the beginnning of the pandemics are cooking and/or baking, interior design and small house repairs or garden arrangements, but also recycling, all of these resulting into hi