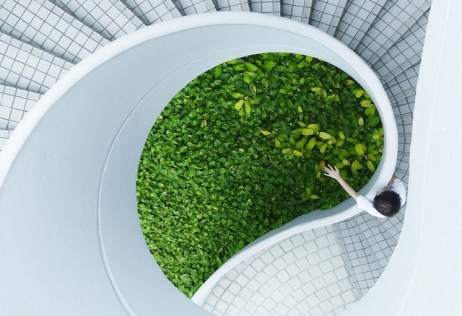 Real estate owners and developers' interest in sustainability has increased significantly in recent years, in an attempt to align to future trends and meet market demands, which reflects in a growing number of "green" certifications obtained for their projects. The retail sector is leading with around 70-80% of major retail projects in large cities, like Bucharest, Cluj-Napoca, Timisoara, having green certifications, followed by the logistics and industrial segment, with 60-65% of the total stock of modern warehouses. The office segment comes third, with over 59% of green certified buildings, according to the 2022 Annual Report released by Colliers. In the coming years, landlords who fail to align with stakeholders' sustainability - demands will be affected, underlines Colliers consultants.
"Environment, Social and Governance (ESG) criteria are no longer just a trend or a buzzword, but rather a norm in the real estate industry, with the energy price crisis in 2022 bringing fresh impetus in this already thriving scene. Even if disregarding the EU's Green Deal and its ambitious targets, it is becoming increasingly clear that tenants and developers are much more focused on actual results and benefits that green, healthy and efficient buildings bring to the table. And as such, the wide gap between projects acknowledging ESG criteria and those that do not will grow even wider in the next decade. With a somewhat young real estate scene - for instance, around half of Bucharest's modern office stock was delivered in the last 10 years -, it should come as no surprise that many commercial buildings are green certified, some with very good scores even at European level", explains Oana Stamatin, ESG Chief Officer at Colliers in CEE and Romania.
In Bucharest, 59% of office buildings with a leasable area of over 5,000 square meters are green certified, while in Cluj-Napoca, the percentage reaches 68%, with a significant contribution from the local authorities which have offered tax incentives to developers who build green projects. Other large cities, notably Timisoara and Iasi, have adopted similar tax incentives.
Looking at notable projects from the recent period, Colliers consultants note that the Skanska-developed Campus 6.1, initially certified LEED Core and Shell Gold at the time it was built, pushed further and managed to obtain a LEED Platinum for Operations and Maintenance with the highest score achieved in Romania for the current version of the standard. Also, in the realm of high scores, Globalworth's Square achieved a BREEAM Outstanding, with the third best score in the world. Euro Tower obtained the first LEED Zero Carbon in Romania, recognizing that the building had net zero carbon emissions from energy consumption through carbon emissions avoided or offset over a period of 12 months. This certification will likely be pursued by other developers, notably AFI Europe has already stated that it aims to certify its portfolio by the end of 2025.
"However, owners and developers have been focusing mostly on the <> part of <> until recently, though they are keenly looking at other aspects, particularly as the WELL Health and Safety Ratings have been quite popular amid the pandemic. In addition, last year saw the first Access4you certifications in Romania, which attest to the fact that a building has good accessibility for wheelchair users, the elderly, people with limited mobility, and people with strollers. The first project to receive this was Hermes Business Campus, owned by Adventum, followed then in December by Globalworth announcing the certification of their whole portfolio", adds Oana Stamatin.
Furthermore, in a post-COVID and high inflation landscape and at a time when bringing employees back in the office is still challenging, landlords are increasingly seeking other differentiating ESG-related certifications and tenants are interested and open to pay a higher rent for more sustainable office spaces. As a matter of fact, all office buildings delivered since 2017, i.e. 31% of the modern office stock in the capital, are LEED and BREEAM certified.
Also, in the industrial and logistics sector, the big developers, notably CTP and WDP, who account for more than half of the market, have actively pursued certifying existing buildings that were older than a couple of years. Other smaller developers have also pursued a similar approach for smaller parks as they aimed to attract international tenants. Furthermore, the new developments, particularly from the big,foreign owned market participants, are targeting green certifications for their new warehouses.
Thus, Colliers consultants estimate that around 60-65% of Romania's total industrial modern warehousing stock has a green certification currently, with most of them in the Bucharest area, which accounts for more than half of the leasable warehouses. The bulk of certifications are BREEAM, but Colliers consultants note that developers are also pursuing other approaches, like EDGE or DNGB. Besides being a magnet for tenants, such green certifications can also help developers seeking funding, for instance, via green bonds, as these can provide more attractive prospects.
"Considering high pressure on public finances and gaping budget deficits in the years to come due to COVID-19 and direct and indirect consequences of the conflict in Ukraine, the higher effective property taxes becomes a reality. So, the favorable tax gap with more expensive countries becomes smaller", explains Alex Milcev, Tax & Law Services Leader at EY Romania and Moldova.
Compared to the office market, the retail scene has been even busier, as somewhere around 70-80% of major retail schemes in most of the big cities - Bucharest, Cluj-Napoca, Timisoara - have been certified. The majority of these were BREEAM In-Use, which proved easier to obtain than LEED. While it may be less of an obvious choice for retail to pursue green certifications, the fact that these could suggest lower service charges, with lower utility costs, is quite relevant for tenants.