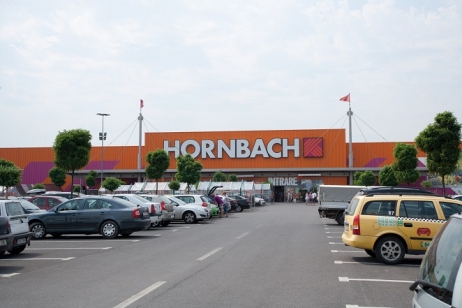 The Hornbach Group maintains the trend of growth in the first half of 2017-2018. From March 1 to August 31, 2017, Hornbach Holding AG & Co. KGaA reported a 5.7% increase in turnover, to 2,310.3 million euros (compared with the same period of the previous year: 2,186.7 million euros).
The increase in the DIY sector is on the backdrop of intensifying business activities outside of Germany. While in Germany the turnover grew by 0.3% in the second quarter, and by 2.0% in the first half of the year, the growth in the rest of Europe was 8.3% and 9.5% respectively.
An increasingly important contribution to the growth of turnover has online businesses.
"Online commerce is an integral part of our commercial format. Since launching online in Germany in 2010, we have invested nearly a quarter of a billion euros in the ongoing digitization of our business model," said Albrecht Hornbach, CEO of Hornbach.
On August 31, 2017, Hornbach had online commerce in Germany, Austria, Switzerland, the Netherlands, Luxembourg and the Czech Republic. In September 2017, the network expanded with the Hornbach online store in Slovakia.
In the second half of the financial year 2017/2018, the online shops in Sweden and Romania will also be in operation.
At present, the concern has 6 in Romania (Bucharest Berceni, Bucharest Militari, Bucharest Baloteşti, Braşov, Timişoara and Sibiu).