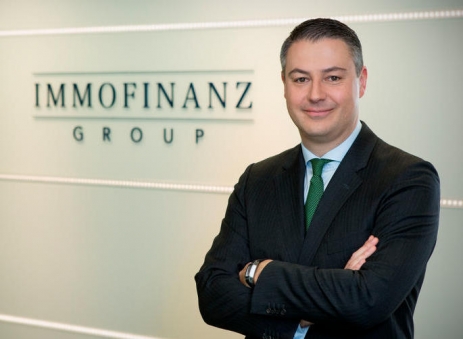 Source: Oliver Schumy, CEO of IMMOFINANZ
The Supervisory Board of IMMOFINANZ AG today approved the package sale of the approximately 26% investment in CA Immobilien Anlagen AG (CA Immo). The 25,690,163 bearer shares and four registered shares in CA Immo will be purchased by SOF-11 Starlight 10 EUR S.à r.l., a member company of the Starwood Capital Group (Starwood).
The selling price for all shares covered by the package transaction totals EUR 757.9 million, corresponding to an average of EUR 29.5 per share. The unaffected share price prior to the announcement of the possible sale of the CA Immo investment by IMMOFINANZ in February 2018 equalled EUR 23.9. The purchase agreement has already been signed. The transaction is subject to the release by the cartel authorities and the approval of the Management Board of CA Immo for the transfer of the registered shares. The closing is expected to take place in Q3 2018.
As announced in February 2018, IMMOFINANZ evaluated various strategic options in connection with the investment in CA Immo, including the sale of the shares. The sale to Starwood is the result of a structured bidding process which was started by IMMOFINANZ in April 2018.
IMMOFINANZ purchased the CA Immo investment in April 2016 (signing of the sale agreement) for approximately EUR 604 million. Based on an analysis of the total investment over roughly two years, IMMOFINANZ realised a profit of approximately EUR 184.0 million on the sale of the CA Immo shares (including dividends and after the deduction of ancillary costs). That represents a return on investment of roughly 30%.
The net proceeds following the closing of the transaction are expected to total approximately EUR 507.9 million after the repayment of financing which was arranged in connection with the purchase of the CA Immo investment and was increased to EUR 250 million in 2017.
Part of these funds will be used for a further share buyback with a volume of up to 9.7 million shares, resp. 8.66% of the shares outstanding.
"The sale of our investment close to the historical high of the CA Immo share price allows us to realise a substantial profit and will also strengthen our capital structure through the repayment of the related financing", commented Oliver Schumy, CEO of IMMOFINANZ, on the transaction. "In view of the Group's solid overall liquidity and the relatively high discount of the share price to the book value and EPRA NAV per share, we want to use part of these funds for the repurchase of further shares up to a volume of 9.7 million."