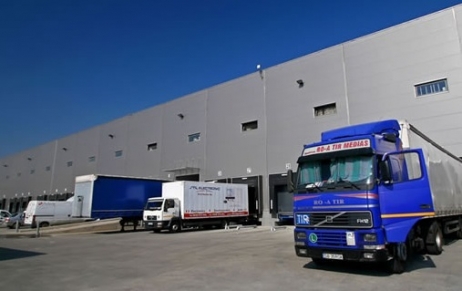 The industrial real estate market expanded the modern stock to 1.8 million sqm at the end of the first half of this year, more than half of these spaces being located in Bucharest, reads Agerpres which presents a DTZ Echinox study.
Besides Romania's capital city which accounts for 950,000 sqm of the total stock, major industrial real estate developments were carried out in Arad, Brasov, Cluj Napoca , Pitesti, Ploiesti and Timisoara.
In the analyzed period, the total space let came to 89,000 sqm, 61,000 sqm of the rental transactions completed being subject of new contracts, while the remaining 28,000 sqm coming from renegotiations and lease extension. The demand for Bucharest logistics mainly came from companies operating in the manufacturing sector, followed by logistics, automotive and retail companies and accounted for 90 percent of the rental volume (34,000 sqm).
"As the market has become more dynamic, driven mainly by new companies operating in the manufacturing sector, it gives a new perspective on the development of industrial and logistics space. Since the last four years the development of logistics and industrial space was mostly fuelled by build-to-suit projects, we estimate that from 2015 on, developers will reconsider the speculative approach in constructions, both in Bucharest and major cities", said Rodica Tarcavu, Head of Industrial Department of DTZ Echinox, as quoted by the newswire.
According to the same research, the vacancy rate in Romania's industrial and logistics property market stands at 10 percent, with a rate below the national average in Bucharest – 8 percent. Lower vacancy rate, 2 percent, is recorded in Brasov, Cluj, Oradea or Pitesti.
As for rents, no major changes have arisen in the first six months of 2014. Prime rents for modern logistics stock range from 3.6 to 3.9 euro/sqm, yet, the actual net rents are 10 to 20 percent lower. While there was recorded a 5 percent decrease year-on-year in rents values, they are slightly higher when it comes to spaces exceeding 5,000 sqm. Also, for B-class spaces, the figures vary between 2.5 and 3 euro/sqm.
Tenants continue to be cautious in their expansion strategy, preferring a gradual increase of the leased area, hence the 3,500 sqm average space demanded in the first semester, observe the DTZ Exchinox specialists.