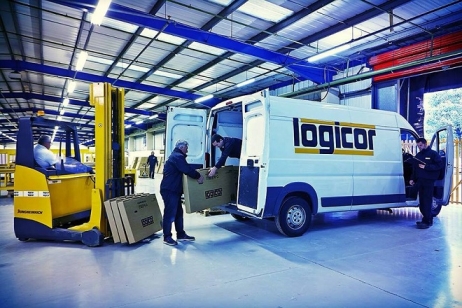 Logicor, one of the most important owners and operators of logistics properties, has completed the development of a new logistics warehouse of 40,000 sqm in Bucharest.
The newly built warehouse, Building C, is part of Logicor Bucharest I distribution park, located in Mogosoaia.
The distribution park consisting of 3 buildings that offer a total storage space of 82,900 sqm, is located 10 km distance from the center of Bucharest. From the transportation point of view, the strategic connections include DN2, 3 km away, and Otopeni and Baneasa international airports, both 8 km away.
Building C is 85% pre-leased on a long-term basis to international clients, including IKEA, Heineken, pharmaceutical companies and FMCG.
In addition to the three existing buildings, Logicor Bucharest I still has development potential for an additional 64,000 sqm.
Apart from Bucharest I, Logicor owns land for further development in Brasov, Sibiu, Glina and Timisoara.
"The real estate and industrial property market is currently the most dynamic in Central and Eastern Europe with a steadily falling vacancy rate," said Bartosz Mierzwiak, Managing Director Logicor, Central and Eastern Europe.
Logicor has a portfolio of 13.6 million square meters, covering over 17 countries. The pan-European strategy is supported by the offices located in 12 of the most important European markets, including the UK, France and Germany.