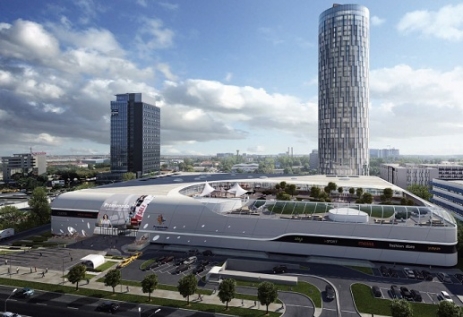 The South African investment fund is negotiating the acquisition of Promenada mall from Raiffeisen Evolution, the transaction involving the retail project which required investment of 130 million euro being in due diligence phase, reads Mediafax, quoting Martin Slabbert, NEPI's CEO.
"We are, indeed, in the process of due diligence for the acquisition of Promenada. We are one of the investors interested in this project, but NEPI has sufficient financial resources for buying Promenada. We hope to complete the takeover as soon as possible, but it is not only up to us, but also to the seller", said Slabbert.
According to the newswire which cites market sources, the developer of the shopping center, Raiffeisen Evolution, is willing to dispose Promenada of for at least 150 million euro, which includes the transfer or refunding of the 95 million euro loan granted by Raiffeisen Bank for the retail project.
The shopping center located in Northern Bucharest covers a gross leasable area of 35,000 sqm, hosting more than 120 stores and 1,300 parking spaces. Promenada mall is part of Floreasca City, project also incorporating two office buildings.
NEPI is one of the most dynamic real estate developers in the Romanian market where has a portfolio including a wide range of properties, both in the retail and the office real estate sectors. Mega Mall (Bucharest), Shopping City Targu Jiu and Vulcan Value Centre are the latest development projects in the retail real estate sector from NEPI's portfolio, which also includes other three new office property projects – City Business Center in Timisoara where the Group has a forward purchase agreement for two additional buildings, The Office Cluj-Napoca where there has been commenced the first of three phases of a joint venture office development and Piata Victoriei Office.
In Romania, the investment fund runs development or extension projects of nearly 430 million euro with a total GLA on completion of 257,000 sqm, according to the H1 2014 results displayed on its website.