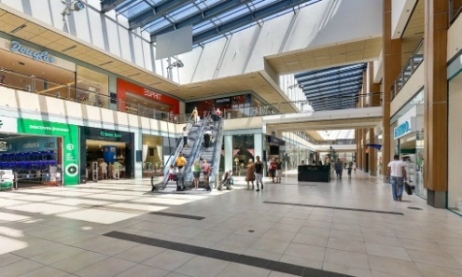 Last year, the South African investment group managed to significantly extend its real estate portfolio in Romania where is one of the most dynamic developers. NEPI completed the acquisition and development of several properties in both retail and office real estate sectors.
Overall, NEPI's gross profit in 2013 came to about 66 million euro, some 30 percent higher over the previous year. At the same time, the transactions concluded over the past year determined a growth of nearly 66.7 percent in its assets whose total value exceeds 1 billion euro, according to the company's financial report.
The Group has run a consistent development strategy over the past years so that the development or extension projects carried out within 2011 and 2013 lead to an increase of their total value to 386 million euro (estimated at cost, of which 91 million euro had been incurred by December 31, 2013), an advance of 179 million euro compared with the results related to the previous year.
Mega Mall (Bucharest), Shopping City Targu Jiu and Vulcan Value Centre are the latest development projects in the retail real estate sector from Nepi's portfolio, which also includes other three new office property projects – City Business Center in Timisoara where the Group has a forward purchase agreement for two additional buildings, The Office Cluj-Napoca where there has been commenced the first of three phases of a joint venture office development and finally, Piata Victoriei Office, an office building for which Nepi expects to receive the necessary permits.
As for the acquisitions and retail property developments segment, apart from four shopping centers in Constanta, Deva, Galati, and Drobeta Turnu-Severin and that of the Lakeview office building in Bucharest, the Group also developed strip malls projects in other cities across Romania, where opened four Kaufland extensions.
According to its expansion strategy and based on the said development projects, Nepi seeks to pursue further attractive investment opportunities in 2014 and beyond. Additionally, the South African group announces that it will keep exploring further acquisitions and development opportunities in Romania and other Central-Eastern European countries.