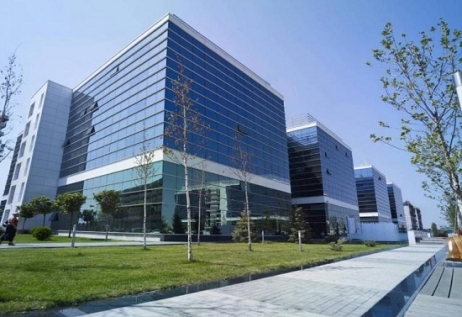 The office space take-up in Romania's major cities, including Bucharest, increased by 9.9 percent last year, reaching about 346,000 sqm, according to a report by Esop Consulting, reads Mediafax. While in Bucharest the leasing activity grew by only 5.57 percent compared to 2013, in the rest of the country the office space subject of such transactions advanced by 61 percent.
"2014 marked a revival in terms of pre-lease transactions as a result of the increasing number of attractive projects launched over the last 12-18 months, to be delivered in 2014-2015. Contributing to this evolution were the slightly positive trend of the Romanian economy, the increasing confidence in the Romanian business climate, as well as a real need for companies to resume business development, to enter new markets or to implement new ideas and technologies", explained Alexandru Petrescu, Managing Partner of Esop Consulting, quoted by the newswire.
In Bucharest, the total amount traded grew from circa 291,600 sqm to 308,400 sqm in 2014, including all kind of transactions: relocations, pre-leases, expansions and renegotiations.
The office pre-lease segment reached approximately 73,300 sqm (about 24 percent of the total take-up), three times more than in 2013. A significant growth was recorded with respect to expansion transactions which came some 29,000 sqm, up by more than 50 percent year-on-year. Yet, transactions including office space in existing building still account for the major part, about 45 percent of the total leasing activity, although there was registered a marginal decrease: 133,200 sqm compared to 136,800 sqm in 2013.
Outside the Capital city, in cities like Cluj-Napoca, Iasi, Sibiu or Timisoara, the total take-up came to 37,400 sqm, compared to 23,200 sqm in the previous year.