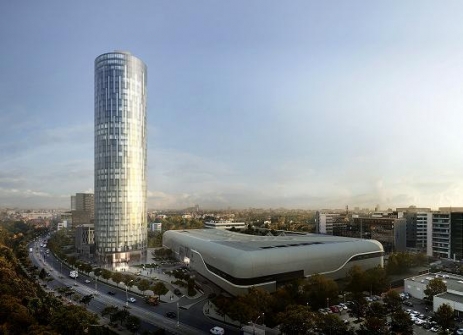 Source: www.skytower.ro
Oracle Romania has rented 10,000 sqm in Sky Tower office building in the Barbu Vacarescu – Floreasca area, one of Bucharest's landmarks, thus recording the first large real estate transaction of the year.
Sky Tower, a 100 million euro project of Raiffeisen Property Holding International, has a leasable area of 41,200 sqm divided on 36 storeys. With an occupancy rate of some 85 percent, the office building lodges tenants such as Raiffeisen Bank, PeliFilip law firm, or 1&1 development.
The domestic subsidiary of the US-based computer technology corporation will occupy nine storeys (23 to 31) of the building developed by the property division of the Austrian group, which will increase to nearly 40,000 sqm the total office area tenanted in Bucharest.
Oracle additionally holds spaces in the nearby Floreasca Park (about 20,000 sqm) and Nusco Tower (some 8,000 sqm), having a strong presence in the area.
The US multinational company employs around 3,000 people in Romania, hence, unless it plans to relinquish some of the already occupied spaces, it is expected to increase its headcount in the coming period.