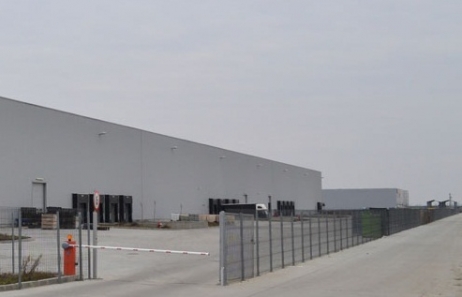 Source: www.globalworth.com
Globalworth, the real estate investment fund controlled by Ioannis Papalekas announces the signing of a 10-year lease contract with Elster Rometrics in Timisoara Airport Park (TAP), an industrial park developed in western Romania, the company's sole project located outside Bucharest.
"The contract is for a gross leasable area of 7,000 sqm in a new light industrial/office facility that is expected to be delivered by Q3 2015. Furthermore, an expansion option of up to a further 4,000 sqm of GLA has been granted to Elster", states a Globalworth release.
The total investment for the rented space is estimated to be approximately 5 million euro.
Elster Rometrics is part of Elster Group GmbH, a leading global provider of gas, electricity, water meters and related communications, networking and software solutions owned by London Stock Exchange listed Melrose Industries PLC.
Timisoara Airport Park is partially developed, with Valeo, a multinational corporate operating in the automotive industry, and Continental, the German car parts and tyre manufacturer, having let or pre-let nearly 73,000 sqm of light industrial space, while both companies have the option to develop additional facilities in the property. Valeo currently occupies circa 27,500 sqm of light industrial space in the property which was completed in 2011, while Continental has pre-let circa 45,400 sqm of light industrial space which is expected to be delivered in March 2015.
Assuming the exercise of all three options and delivery of the requisite sqm, TAP will be one of the largest industrial parks in the Romania offering about 124,000 sqm of light industrial and office space.