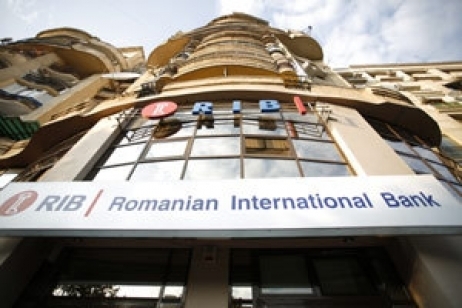 Romanian International Bank (RIB) is rebranding to Idea Bank following the recently closed transaction in which Polish bank Getin Holding took it over. The bank has also announced the relocation in Hermes Business Campus where leased 3,500 sqm for its new headquarter and the debt recovery division.
In the office building located in Northern Bucharest, the bank rent two floors where will move 300 employees, with possibility of expanding the leased area. At the moment, RIB is running operations from its own building, the decision of relocating being meant to allow the financial institution to focus on core activities, states a press release of Colliers International Romania, the company which coordinated the transaction.
A project of Belgian real estate developer Atenor, the office building with a total area of 18,000 sqm was completed this year and lodges tenants such as XEROX, the Netherlands Embassy in Romania, Fribourg Capital or Universal Online Promotion, leading to a occupancy rate of 85 percent.
Hermes Business Campus consists of three office buildings of almost 78,000 sqm, the development of the project being planned in three phases. The first building, where RIB will relocate, was finalized in April 2014, so the construction works for the second phase have already been initiated.
Getin Holding is controlled by Polish businessman Leszek Czarnecki and has operations in five countries: Poland, Russia, Ukraine, Belarus and Romania. Following the takeover of RIB initiated in November 2013, the Polish financial group announced in May 2014 the acquisition of the domestic division of Volksbank Leasing International, in a transaction which also included VB Leasing Polska.