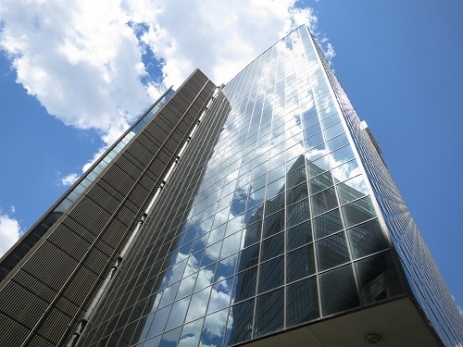 The domestic real estate market has seen a drop in terms of values of transactions in the second quarter of the year, falling to 66 million euro, following a major advance in Q1 when the combined value of such deals slightly exceeded 300 million euro, according to CBRE. Although there is a sharp decrease compared with the first three months of the year, the real estate services and investment company observes that the recent evolution reflects the actual situation in the market which is still avoided by investors. The boost recorded in Q1 was mainly supported by transactions which involved transfers between firms having same shareholders.
Even so, as investment in Romania's real estate market nearly tripled in Q1 compared to the same period in the past year, the investment volume in H1 2014 exceeds the figures recorded during the whole previous year. While H1 2014 brought deals of 369 million euro, in 2013, our country attracted investment of 229 million euro, up by 25 percent over 2012.
Based on the CBRE's data, Romania is the fourth state in the Central and Eastern European region in terms of investment volume following Poland, Russia and the Czech Republic.
The most important transactions this year include the redemption of Upground real estate project by Globalworth Real Estate from an investment fund, member of Deustche Bank; the acquisitions of Innovation Park (an industrial project), Moldova Mall, Mario Plaza shopping center in Bucharest and of former PIC hypermarket in Oradea, the Bihor County. As per CBRE, the transfer of Charles de Gaulle Plaza building between two entities of German company GLL Real Estate Partners was also considered when processing the related statistics.
Central and Eastern European states have attracted declining investment during the first half of 2014, volumes which came to 3.7 billion, a fall-off by 26 percent year-on-year. Poland remained the main investment destination, recording transactions worth 1.1 billion euro, 3 percent higher y-o-y. In spite of a marginal higher value of real estate transactions (1.15 billion euro), the decline by 58 percent recorded by the Russian market, places the Eastern European country the second in top, based on market turnover. Completing the top 3, the Czech Republic reported investment of 673 million euro after a 36 percent growth over 2013.
The office segment remained the sole registering a higher turnover compared to H1 2013, after a 3 percent increase in market returns which totaled some 2 billion euro. Retail and industrial property markets have seen important reductions in terms of investment volume which depressed by 78 percent in the retail real estate market and by 53 percent, respectively in the industrial sector.