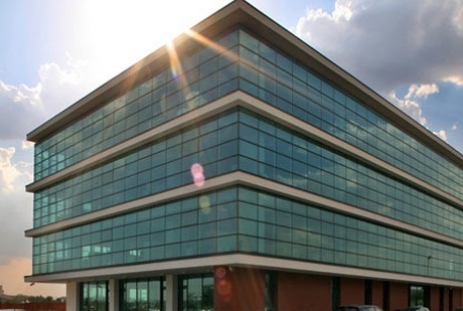 Source: www.primavera-development.ro
The property investment company today announced that it has entered into a binding agreement for the acquisition of the EOS Business Park in Bucharest in a transaction coming to 5.85 million euro. The office project developed by Primavera Development consists of nearly 3,400 leasable sqm and generates operating income of about 600,000 euro per year.
It is fully let by Danone until 2026 for its Romanian headquarters as it is located next to the production plant of the French multinational food company on the North-Eastern part of Bucharest.
"The agreement to acquire the EOS Business Park shows our commitment for profitable growth as well as our ability to acquire high value and low risk income producing properties in our region. As we continue to raise funds from investors we intend to put the proceeds to work in the acquisition of similar assets with a view to generating substantial income, providing a dividend to our shareholders and becoming a leading regional property company in South Eastern Europe", Lambros Anagnostopoulos, Chief Executive Officer of Secure Property, commented as per a press release.
This is the second acquisition made by the Cypriot investment company in Romania, following the transaction in which it took over Innovations logistics park in Clinceni, near Bucharest. According to SPDI, the purchase of EOS Business Park will bring the annualized net operating profit up to some 5.7 million euro (7.5 million dollar) representing a 250 percent increase from the beginning of the year.
The South Eastern Europe focused property investment company was established in 2005, initially targeting real estate assets in Ukraine. Subsequently, SPDI expanded its area of interest entering markets such as Bulgaria, Montenegro, Romania and Serbia.