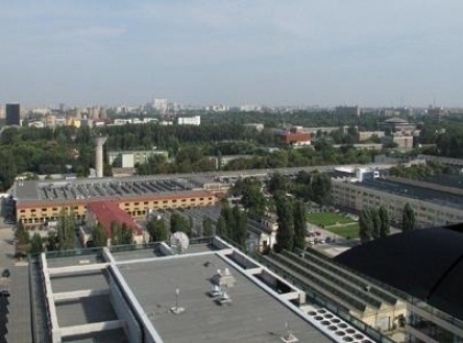 Source: www.semaparc.ro
Sema Parc resumes Sema New Project, an integrated urban development project in Bucharest, whose first phase was completed in 2009 when Office 1 building was delivered. Requiring investment of over 10 million euro, the next phase comprises Office 3 and Office 4, which will be inaugurated in 2015 – 2016 after two existing buildings will be converted into office space with a gross leasable area of 42,000 sqm, announces the company. Additionally, the project envisages Office 5 building which is expected to be delivered in 2017.
"Our project is a real challenge, as well as a qualitative leap in terms of developing an area of this size, located so close to the capital's 0 km. There is an increasing demanding for office space, the transactional volume in this segment in the center-west area expanding significantly in the first half of 2014 compared to the same period last year, which gives us the certainty that Sema New Project will be a success", commented Razvan Gaita, Director of Sema New Project.
Sema New Project is mixed-use development project consisting of office, retail and residential space. The business area accounts for the largest dedicated surface and includes three property categories: city buildings – destined to large companies, courtyard buildings – designed for medium and large-sized enterprises, and pavilion buildings, with their own administration and parking space, for equally a sole large company or several tenants.
The residential space will include over 1,200 flats arranged in four or five-storey buildings, complemented by leisure, education or healthcare facilities. The commercial area is designed as a "shopping village" and will include an entertainment center with multiplex cinema, restaurants or coffee shops.