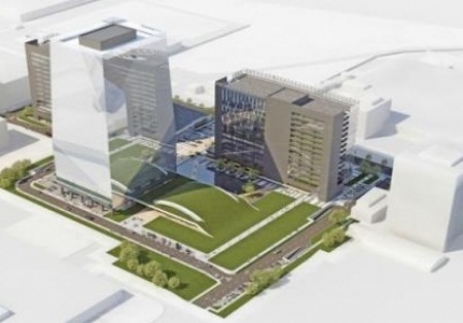 Globalworth, the real estate investment fund controlled by Ioannis Papalekas, has signed a 10-year lease agreement with Telekom Romania Telecommunications (former Romtelecom) for a gross leasable area of about 25,000 sqm, occupying the first office building in the Globalworth Campus development project, according to a company release.
The transaction is the largest single letting transaction in 2014, as HP's rental contract for 26,000 sqm in Novo Park concerns a renewal, and one of the largest ever in the Bucharest office market.
Up to now, another telecoms operator accounted for the most important such transaction in 2014. Vodafone rentend 16,000 sqm in Bucharest One, project also developed by Globalworth and which is to be delivered in Q4 2015. Other major transactions were concluded by Orange Romania, which will occupy 13,700 sqm in the first of the three 12-storey office buildings in Skanska's Green Court and by Electronic Arts, which pre-leased 12,000 sqm in Afi Park 2.
Globalworth Campus is an office project located in Northern Bucharest, in Dimitrie Pompeiu area, near Pipera Metro Station, scheduled for completion in 2016. Consisting of thee main office towers and retail space, the development with a total gross building area of 105,000 sqm, will be one of the largest business parks in Bucharest.