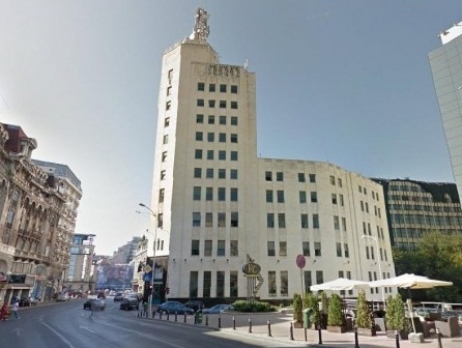 Telekom Romania Communications, formerly Romtelecom, has put up for sale a lot of three real estate assets, among which the Telephone Palace, which will be sold through an auction for a starting price of 21.6 mln euro.
Along with the office building, the lot includes a 2,000 sqm commercial space, the Tandem building which is located near the palace and a parking space of almost 1,800 sqm on the Matei Millo street. Bucharest's Telephone Palace, the old headquarter of Romtelecom and which is the most important asset to be auctioned, has total area of 12,000 sqm and an adjoining land of some 1,800 sqm.
The potential buyers interested to participate at the auction should submit their biding offers and deposit the corresponding guarantee of 7 percent of the starting price by October 20, 2014.
The telecommunications operator is seeking to dispose of its real estate assets as part of a new strategy aimed at improving performance in the telecoms and entertainment field, hence focusing on its core-business.