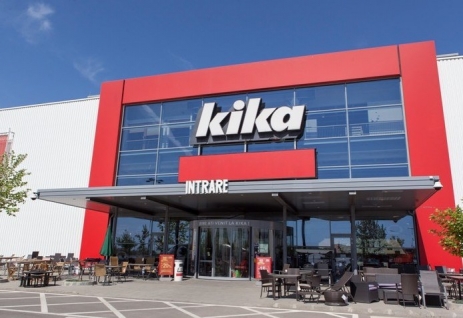 Source: www.kika.ro
Austrian real estate company Signa Holding announced the sale the Eastern European business of kika to Austrian retailer XXXLutz. The sale includes both the operational retail business with 1,500 employees as well as 22 properties in Hungary, Czech Republic, Slovakia and Romania.
Kika has one store in Bucharest with a second store planned to open in Romania this summer.
"As a long-standing Austrian company, securing kika/Leiner's future for the long term in Austria and regaining a sustainable outlook was important to us from the very outset. Signa has invested a triple-digit million figure in the Austrian core business and the modernisation programme is progressing extremely well. We have now taken the next step and are focusing even more on our home market," commented Signa Holding's CEO Christoph Stadlhuber in the press release.
"The kika/Leiner team has succeeded in repositioning the company perfectly in recent months. We are regaining the trust of our customers, which is also reflected in rising sales," added Wolfram Keil, chair of the supervisory board of kika/Leiner.