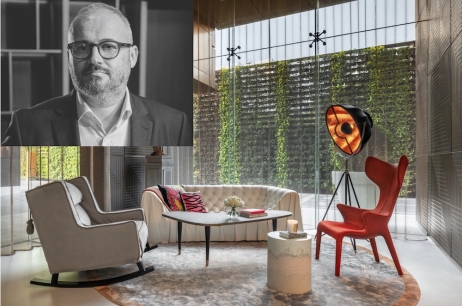 Source: Valentin Ilie, YOO Romania
YOO, one of the most famous residential brands in the world, offering integrated design services to developers on seven continents, branding, but also consulting on the operational side, transforming buildings into ideal and creative living spaces announced the expansion in Romania through a collaboration with Valentin Ilie, a well-known advisor of several real estate development entities and former CEO of the Coldwell Banker network in Romania. Based in the UK, the company was founded by real estate developer John Hitchcox and Philippe Starck, a global design legend. The two have proposed to improve, by creating exceptional living spaces, quality people's lives and make the YOO the largest residential brand in the world today present in 40 countries with over 81 projects.
To help them expand in Romania and thus expand their portfolio internationally, YOO will work locally with Valentin Ilie.
"I was attracted by the bold vision of the YOO brand to create through "Placemaking", memorable places that highlight the environment, space and community. Developers and Romanian investors can now benefit from the YOO brand residential model, which has helped projects around the world get higher profits and faster sales. In the next period we will begin to evaluate the projects in the main markets of Romania, but also from the coast, mountain areas and other unique locations", says Valentin Ilie, YOO partner in Romania.
"We believe that Romania has an enormous potential and we are confident that the local market is ready for our distinctive design style. We create properties that stand out, thus increasing their exposure and value; it's all about 'space', both inside, as well as outside, and this principle is what drives YOO design," says James Snelgar, Yoo Worldwide's Partner and Head of Business Development.
Branded residences are one of the segments with that fastest growing residential and hospitality industry, and the YOO is the leader, holding 13% of the global portfolio. YOO reinvents conventional residences and brands by attracting a new generation of buyers with financial resources important to its fun, rebellious and inventive "spaces".
Moreover, for the first time, the YOO brand will be available for design of private / individual residential projects, restaurants, shop windows and coworking spaces.