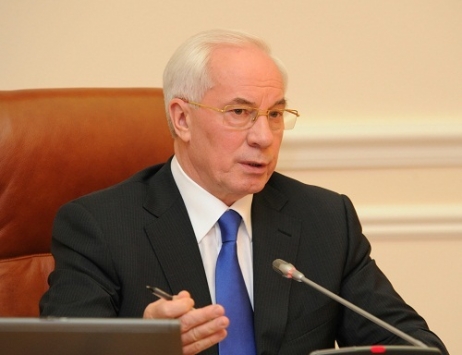 UPDATE: President Viktor Ianukovych has accepted Azarov's resignation, thus resulting into the dissolution of the Government, is notified through the Ukrainian presidency's website. According to the corresponding decree, the current members of the Executive will provisory maintain their positions until a new Cabinet of Ministers is appointed.
Mykola Azarov, Ukraine's Prime Minister announced his resignation earlier today through a media release, Ria Novosti informs. His announcement has been made within a special session of the Parliament where MPs gathered so as to reach a resolution in order to possibly overcome the inner turmoil. He explained his action as being a compromise meant to ensure the conditions needed to eventually avoid an even deeper political crisis and further violences.
'In order to create additional opportunities for social and political compromise, for the peaceful settlement of conflict, I have taken a personal decision to ask the president of Ukraine to accept my resignation.', Azarov said in his statement, quoted by the press agency.
His decision comes after more than two months of protests against President Vicktor Ianukovych and the current Government, which turned into major riots with five people dying during demonstrations. Revolt erupted in Kiev last November following an unexpected decision of the authorities to back away from establishing closer relations with the European Union, Azarov, being one of the key figures in the said decision.