Next events
November 15,2018, JW MARRIOTT BUCHAREST GRAND HOTEL , BUCHAREST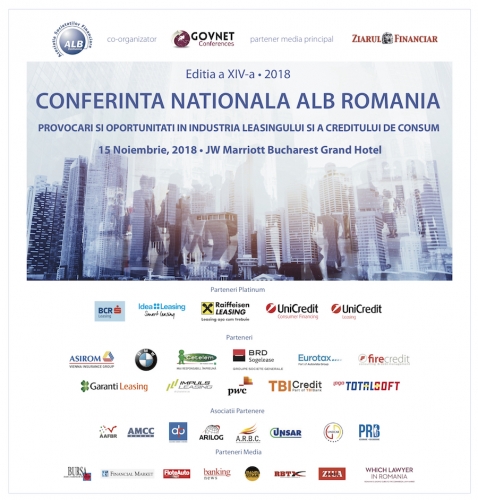 Conferința Naționala ALB Romania Asociația Societăților Financiare Editia a XIV-a • 2018 15 Noiembrie, 2018 • JW Marriott Bucharest Grand Hotel • Sala Grand Ballroom
Membrii industriilor de leasing si credit de consum din cadrul ALB Romania, Asociatia Societatilor Financiare, specialisti din domeniile financiar, juridic, logistic, reprezentanti ai autoritatilor de reglementare, sunt invitati sa participe la cea de-a XIV-a editie a Conf
more »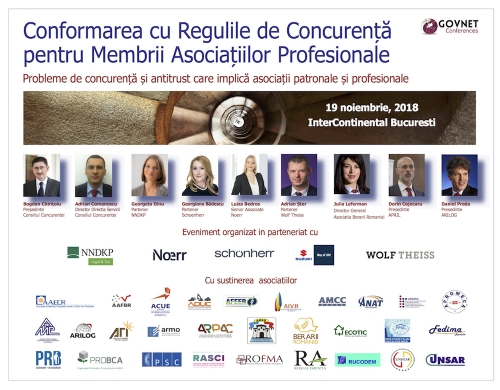 November 19,2018
Conformarea cu Regulile de Concurență pentru Membrii Asociațiilor Profesionale
Probleme de concurență și antitrust care implică asociații patronale și profesionale
19 Noiembrie, 2018 - Hotel InterContinental Bucuresti, Sala Fortuna Etaj 21
Asociațiile profesionale joacă un rol important în economie, îndeplinind numeroase funcții legitime care promovează competitivitatea industriei în ansamblu, reprezentarea în fața autorităților și contribuie la elaborarea de ghiduri bune practici in sectorul de activitate.
În ciuda acestui aspect, interacțiunea concurenților direcți pune o serie de probleme, ele fiind vulnerabile la depășirea limitelor impuse de legea concurenței.
Legea concurenței interzice și sancționeaza sever, orice expresie sau acorduri tacite între întreprinderi sau asociații de întreprinderi, orice hotărâre de asociere sau orice practici concertate, care duc, printre altele, la fixarea prețurilor, împărțirea clienților sau a piețelor.
Această întâlnire dintre specialiști ai Consiliului Concurenței, avocați specializați în dreptul concurenței și reprezentanți ai asociațiilor profesionale va oferi o imagine a regulilor de conformare, a modelelor de bune practici si minimizare a riscului pe care le puteți implementa atunci când vă gândiți să vă alăturați unei asociații profesionale din industrie și cum să participați la activitățile de asociere.
INFORMATII GENERALE
Înscriere: Taxa de participare la conferință este de 89 EURO + TVA / persoană.
Taxa include participarea la conferința, pauzele de cafea și coctailul de networking.
Toate taxele de înregistrare menționate mai sus exclud 19% TVA în România.
Condiții de înregistrare: Programul și temele sesiunilor de discutii pot fi modificate. În cazul în care conferința va fi anulată din motive de forță majoră, indisponibilitatea locului de desfășurare a conferinței sau pentru alte motive obiective, organizatorul își rezervă dreptul de a anula conferința. În cazul anulării, toți participanții vor fi informați cu promptitudine. În acest caz, toate taxele de înregistrare vor fi rambursate.
Plata: Plata se poate face prin transfer bancar inainte de eveniment. Luați în considerare disponibilitatea limitată a locurilor si termenul de procesare a plaților, prin urmare vă recomandăm ca înregistrările să fie făcute înainte de săptămâna evenimentului.
Protecția datelor și partajarea detaliilor de contact
Organizatorul conferinței va colecta și păstra datele dumneavoastră personale pentru pregătirea și desfășurarea conferinței, precum și pentru a vă informa cu privire la viitoarele proiecte legate de sectorul dumneavoastră și de domeniul de activitate. Datele dvs. de contact vor fi transmise numai partenerilor implicați direct în procesul de organizare a conferinței . Dacă aveți întrebări cu privire la politica noastră de confidențialitate și la procesarea mesajelor dvs. de poștă electronică și a datelor personale aferente, nu ezitați să ne scrieți la sales@govnet.ro
more »
Sponsors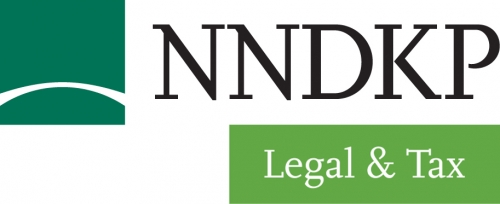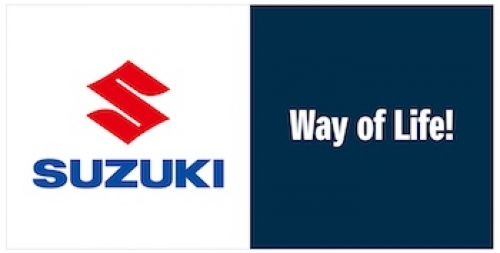 December 13,2018
The Romanian Courier and Postal Business Awards 2018 gala is the perfect meeting platform to celebrate and reward achievements, success stories and dedication of companies and personalities that keep the Romanian Courier and Postal Services sectors on the move.
Besides giving the industry a chance to recognize the outstanding achievements of a chosen few, the event will also offer the perfect occasion to celebrate in the somptuous surroundings of a five star hotel in Bucharest another year of industry growth with the top management of the sector and its business providers from the entire supply chain.
Join us on December 13, 2018 at the Ronda Ballroom, Hotel InterContinental Bucharest to celebrate the courier industry champions of the year!
Overall Courier and Postal Service Awards 2017
Deal of the Year
Courier and Postal Services Firm of the Year
Manager of the Year in Courier and Postal Services
Business growth of the Year in Courier and Postal Services
Outstanding Program
Investment of the year
Best website
Best Courier Web Application
Social impact program of the year
Operational Business Awards
Innovative technology supplier for courier and postal services
Most innovative industry service
Courier and Postal service Car of the Year
Awards Gala participation fee:
Conference participation fee is - 98 € + VAT/ person.
Company Corporate table of 6 - 490 € + VAT.
The fee includes the participation in the Awards Gala dinner.
All registration fees mentioned above exclude 19% Romanian VAT.
Registration conditions: Should the event be cancelled due to force majeure, unavailability of the venue, speakers being prevented or for other good cause, the organizer reserves the right to cancel the event. In case of cancellation all participants will be informed promptly. In this case, all registration fees will be reimbursed.
more »