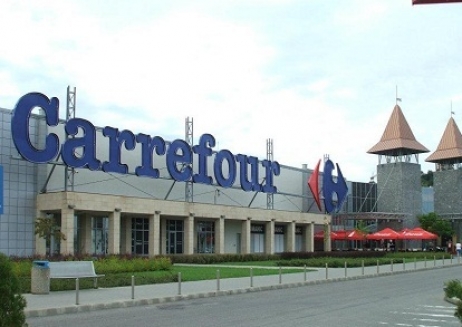 Source: Carrefour Romania
Carrefour got the procedure of becoming insolvent suspended by the Bucharest Court of Appeal, after the Municipal Court approved last year, on December 23, the insolvency request of one of the retailer's suppliers. Thus, the related procedure will be held off until Carrefour's appeal will be definitively resolved.
Due to an unpaid debt amounting to about 170.000 euro, GSL Logistics - a Bucharest-based distributor of diapers and accessories for children and adults – claimed the retailer's insolvency, request which was approved, as stated. However, in the meantime, the debt was eventually settled, so Carrefour demanded its revocation.
At that point its representatives argued that the company has a strong financial situation, considering the Municipal Court's decision groundless - 'Carrefour Romania SA believes that this decision has no ground as Carrefour Romania financial situation is extremely, and the alleged debt towards the trading company which started this judicial procedure has already been paid, its request being devoid of purpose. Our lawyers have been appointed to undertake all legal necessary to appeal this decision which is yet to be officially notified. We are therefore informing all our partners (suppliers, customers, consumers) that Carrefour Romania works normal and the company will meet all its obligations, in accordance with the contracts concluded.' as Govnet previously informed here.