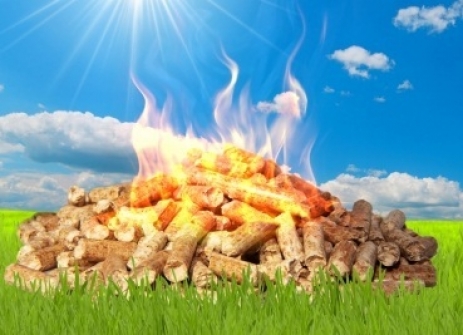 Source: FreeDigitalPhotos.net/ Danilo Rizzuti
GOVNET Conferences continues the series of events dedicated to industries with high development potential and economic impact, this time bringing to the fore a new niche in the renewable energy market: biomass, biogas as green energy sources and cogeneration systems.
In a year of remarkable development in the renewable energy industry – from about 2.2 GW power capacity installed in late 2012 to nearly 4.3 GW in December 2013– projects using biomass to produce electricity (and heat, if it is a CHP – Combined Heat and Power or cogeneration station) remained in the shadow of solar, wind or hydropower ones. Even so, biomass projects have attracted significant investments which lead to a growth of 132 percent in terms of production capacity installed – 65 MW, according to the ANRE's (Romania's Energy Regulatory Authority) data.
While in recent years in the green energy sector the stars were the photovoltaic projects, the future seems to belong to biomass. Amid the upsurge in wind and solar projects, balancing power capacities are necessary. Biomass is a solution in this regard, being not only renewable, but also accessible, its vast untapped potential mainly coming from the agricultural land available in Romania.
Biomass is the biodegradable fraction of products, waste, biological residues from agriculture, forestry, fisheries and aquaculture, as well as the biodegradable component of industrial and municipal waste. Therefore, developing a biomass station could complement an agribusiness - for instance, cereal crops residues can be used as raw material in such power plant. Power and heat can also be generated by using wood waste, such as sawdust, in cogeneration plants, model adopted by large factories in the wood processing industry.
Apart from being the sole renewable energy segment unaffected by the recent changes in the green certificates (GCs) subventions scheme, developing biomass projects turns to be a solution for internal power consumption in wood processing, to give an example, as well as an alternative to power and/or heat supply for residential areas and towns.
The electricity generated by biomass power facilities receives 2 GCs/MWh for a 15-year period. Additionally, there is an extra GC, provided biomass derives from energy crops (i.e. rape, soya plants, sunflower, even corn), as well as if the electricity is produced in high-efficiency biomass CHP plants.
These aspects constitute solid arguments for the growth of green energy production using biomass, also supported by the Biomass, Biogas & Cogeneration Romania 2014 – National Conference, held on May 8, 2014 at InterContinental Hotel in Bucharest.
The event organized by GOVNET Conferences is meant to support the development of this sector, becoming a meeting platform for all stakeholders: regulatory authorities – the Department of Energy, the Ministry of Agriculture, ANRE; local authorities – Romanian Municipalities Association; biomass producers and traders, developers and operators of biomass, biogas or cogeneration power stations, equipment manufacturers, professionals providing technology solutions, energy traders, financial and legal experts, large farm owners, as well as companies operating landfills – biogas is generated by anaerobic fermentation of waste.
The conference proposes a distinct approach, creating the proper environment for exchanging views on this subject, for direct networking, meetings, interactive debates concentrated on the opportunities arisen in this niche in the green energy market, its challenges and present issues, therefore supporting the progress in the industry – the only 65 MW installed can be considered as substantial growth premises, especially given the expected announcement of the feed-in tariff by ANRE.