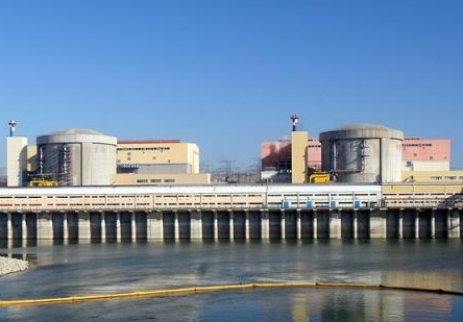 Source: www.nuclearelectrica.ro
Nuclearelectrica has selected China General Nuclear Power Corporation for the continuation of the Cernavoda nuclear power plant Units 3 and 4 project, based on the biding offer submitted in late-September. The Chinese company was to sole investor engaging in the selection process. According to the procedure timetable, the joint letter of intention to complete the project was signed, too.
"The selection of the investor was based on the analysis of the Documentation of Intent (the expertise of the investor with similar projects, the financial capability, the degree of adherence of the Qualified Investor to the Memorandum for the implementation of the Project, proposed by SNN, as well as to the Strategy) and followed the qualification stage, completed on September 09, 2014, China General Nuclear Power Corporation being the only company to submit the Qualification Documentation" states a notification of Nuclearelectrica sent to the Bucharest Stock Exchange, where it is listed.
Subsequently, the two parties will start negotiations on the Memorandum of Understanding regarding the joint implementation of the project whose singing will follow. The Memorandum will be submitted to the approval of Nuclearelectrica's General Meeting of Shareholders. Afterwards, there will be initiated the negotiations on the articles of incorporation of the project company and investors agreement.
The strategy with respect to the continuation of this project envisages the setting up of a joint venture which represents a company forerunning an Independent Energy Producer in which the private investor selected will own at least 51 percent of the shares. The nuclear company's initial contribution to the share capital of the project company will amount to maximum 2 million euro. Also, the value of the investment of Nuclearelectrica in EnergoNuclear, its subsidiary established in 2009 for developing the project, will be transferred to the company appointed to run the project.
Based on the related feasibility study, the completion of this project requires funds currently evaluated at 6.5 billion euro.